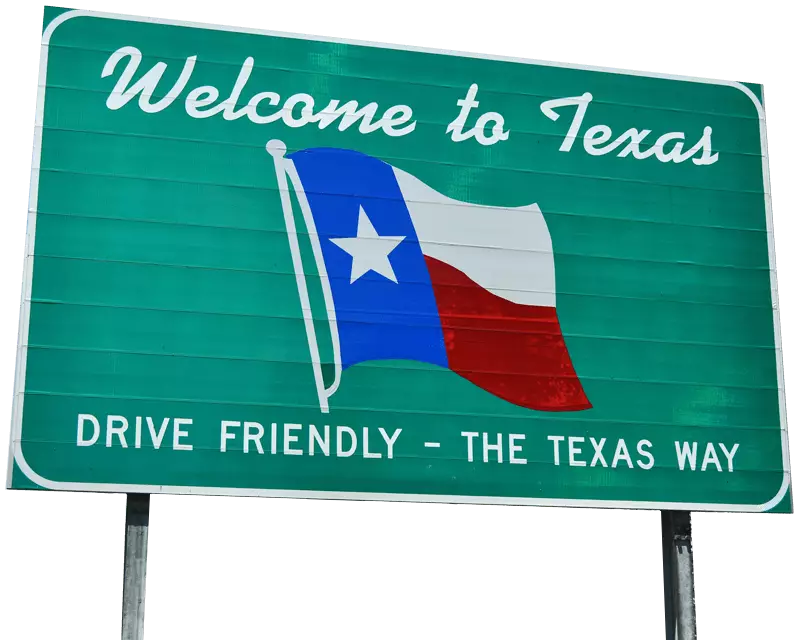 Why Move to Texas?
We understand just how difficult the decision is to move away. Our founders left a community they once loved too. We get it. You're choosing to start a new life somewhere better. Here are just a few reasons why so many choose to move:
Safe Communities
Texas has one of the most unique and friendliest cultures in America. Our motto is "Friendship" and we take it literally so don't be surprised when we smile at you on the street. We also believe in enabling our local police to enforce the laws, personal responsibility for self-defense and protecting our homes.
Great Schools
Texas is home to some of the top school districts in the United States in terms of academic achievement. From rural communities that thrive on Friday Night Lights and small, engaged classrooms to large suburban districts that produce a great number of scholars, Texas is home to a district where your children can learn.
Affordable
Cost of living varies greatly across the country, but comparatively speaking, Texas is one of the most affordable States to live. Roughly speaking, when compared to California, Texas is 30-40% less expensive to live, eat, entertain and homes are 50-60% more affordable here with the state wide average home cost being $231,000.
Lower Taxes
Rated one of the best States to start a business in, Texas is home to a growing number of major corporation headquarters along with thriving medium, small, and entrepreneurial businesses. With no income tax and low business taxes, Texas is where you can easily find a job or start the business you've always wanted to.
Exciting Weather
Texas is known for having temperamental weather. It can be cool in the morning, hot in the afternoon, raining in the evening, and perfect in the late evening – all in one day! Our State spans a wide range of climate zones, so if you enjoy the beach, the woods, the desert, or the plains – Texas has a home for you.
Thriving Entertainment
Texas is known for football but it is coming to be known for producing championship winning sports teams and is also a center for arts and culture. Austin is known for their "weird" art, Houston has museums on every corner, and Dallas is home to some of the top restaurants in the nation. You'll find your scene here in Texas.