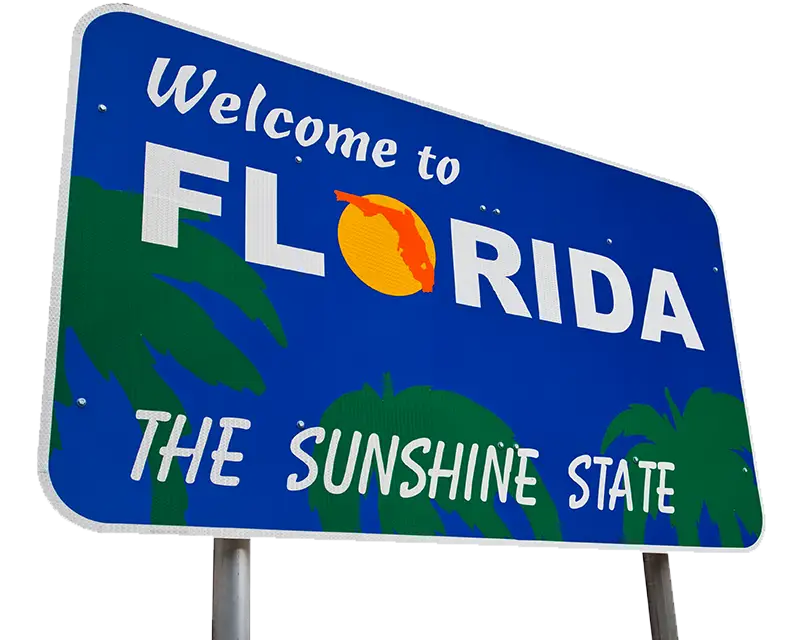 Why Move to Florida?
We understand just how difficult the decision is to move away. Our founders left a community they once loved too. We get it. You're choosing to start a new life somewhere better. Here are just a few reasons why so many choose to move:
Safe Communities
Florida is home to some of the best and safest communities to live. We also believe in enabling our local police to enforce the laws, personal responsibility for self-defense and protecting our homes. Under Florida "Stand your Ground Law", You do not have the duty to retreat but the right to stay and defend yourself or others.
Great Schools
Florida is home to many highly ranked public school districts along with "school choice', and a variety of charter and private schools where you can be involved and your children can receive a quality education . It is also home to several nationally recognized universities and colleges.
Amazing Weather
Florida averages 250 days of sun a year and the average temperatures are from 67-72 year around. Yes, Florida does have hurricanes. Many advancements in technology, preparedness and building codes contribute to Floridian's ability to plan ahead, have a game plan to evacuate and to protect their home and property.
Affordable Living
Cost of living and property values varies across the State and within the 67 Counties. You will find a variety of home ownership opportunities from 55+ communities, Condominiums & Villas, Single Family to Waterfront Estate Living and more. Roughly speaking, when compared to California, Florida is 15-25% less expensive to live, eat, entertain and homes are more affordable here with the statewide average home cost being $385,000.
Quality Senior & Healthcare
Florida is home to numerous medical facilities all across the State. With approximately 321 Hospitals, 1986 Assisted Living/ Memory Care Facilities, and 6 VA /Skilled Nursing Homes, our healthcare infrastructure is some of the best in the nation for people of all ages.
Lower Taxes • Economy • Jobs
Florida does not have an state income tax and is a very tax-friendly state, especially for retirees and home ownership. Their business tax policies make it easy to start or move your business to Florida too. Florida has 4th largest GDP in the U.S supported by tourism, agriculture, aerospace, heath sciences, international trade & financial services. Job opportunities are available with unemployment rate lower than average at 2.5%.
Active Lifestyle
Florida is an entertainment & tourist destination in America! With huge theme parks, outdoors adventures, boating, amazing onshore & offshore fishing opportunities, amazing beaches, thriving arts & culture, and world-class sports teams, you're sure to find everything you want in The Sunshine State!
Endless Golfing
With 1,250 golf courses all across the State, golf enthusiasts will never run out of courses to play. Many are open to the green fee paying public and can be enjoyed year round.